The Molo9™ Innovation Award Recipients
Each quarter the Molo9™ Innovation Award is awarded to a founder who has created a new innovation that is driving society forward in a positive direction.
The Molo9™ Innovation Award Recipient Fall 2021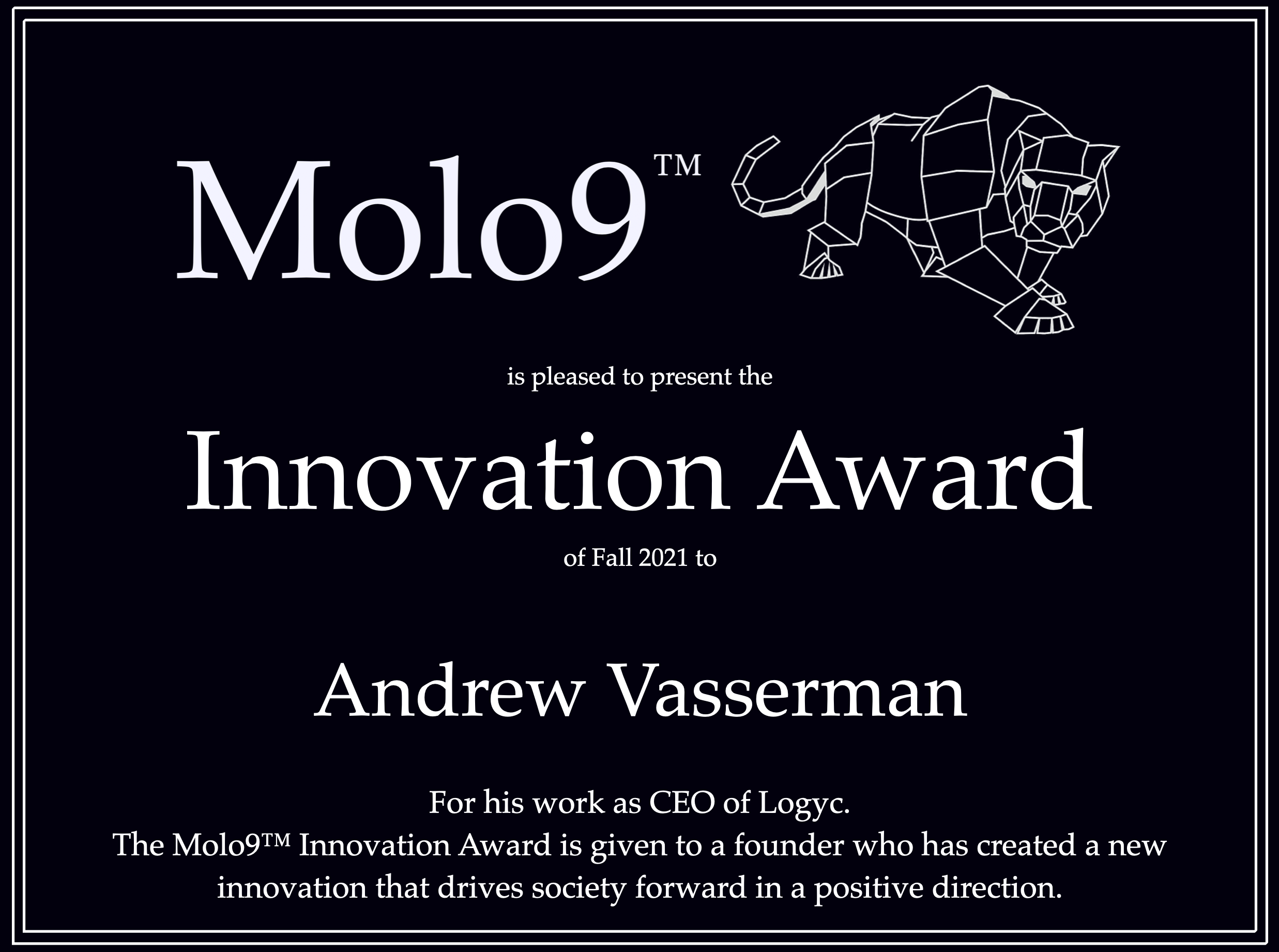 Name: Andrew Vasserman
Company: Logyc
Website: www.Logyc.co
Andrew Vasserman has been an active member of Silicon Valley's startup community for the past decade. He has built two high-tech startups and has mentored the entrepreneurs of top MBA programs around the world (including Stanford University, Skolkovo, NUS and CCA, to name a few).
Andrew's latest startup, Logyc, brings cutting-edge simulation technology to global enterprises that help digitize end-to-end product manufacturing and supply chains.
Andrew's proudest professional achievement, thus far, is his contribution to designing intelligent cities and human-augmented machine learning technology.
Andrew Vasserman's credentials, academic achievements & additional awards include:
Building two high tech startups
Mentoring startup founders attending Skolkovo's MBA program
Mentoring startup founders attending Stanford University
Mentoring startup founders attending the National University of Singapore
Mentoring startup founders attending California College of the Arts
Mentoring startup founders attending Startup Grind
Mentoring startup founders attending Draper University
The Molo9™ Innovation Award Recipient Summer 2021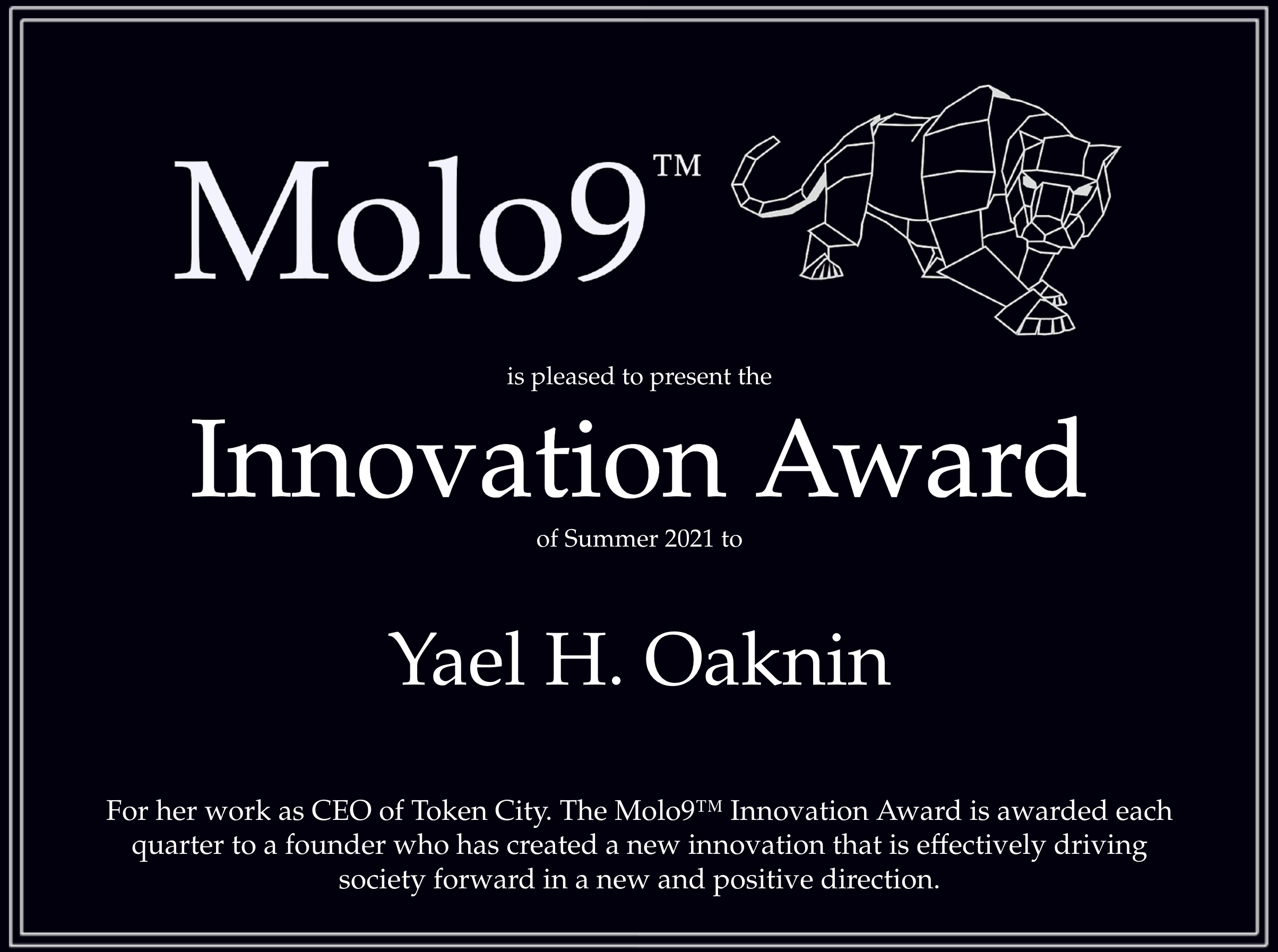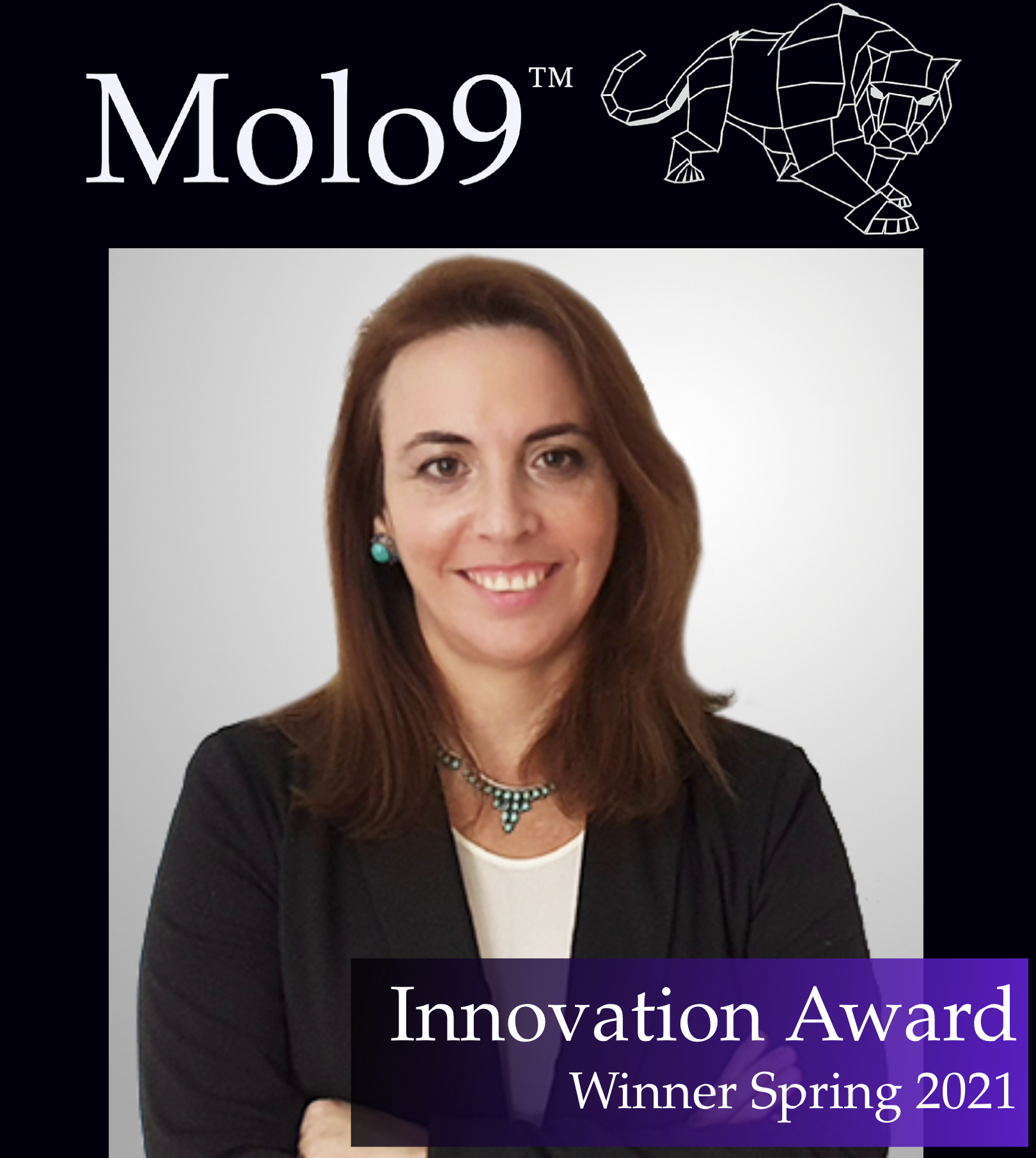 Name: Yael H. Oaknin
Company: Token City
Website: https://token-city.com
The Molo9™ Innovation Award Recipient for the Summer of 2021 is Yael H. Oaknin, the CEO of Token City.
Yael has a degree in industrial engineering from the Polytechnic School based in Madrid and the Ecole Centrale of Paris, as well as a postgraduate degree in the Management of Technology from the University of Texas.
Yael has extensive experience in business innovation, business development and investments, both as an employee and as a founder. Yael is the director of the BBVA Fintech Program, and a guest lecturer at Business Schools including ICADE, ESIC, EAE, to name a few.
Yael's latest startup, Token City, is the leading tokenization services and infrastructure provider in the Spanish speaking world, based out of Madrid. It is building a security token marketplace as it tokenizes private financial assets. It also offers its technology to clients and it issues fully compliant STOs for companies from the EU.
The Molo9™ Innovation Award Recipient Spring 2021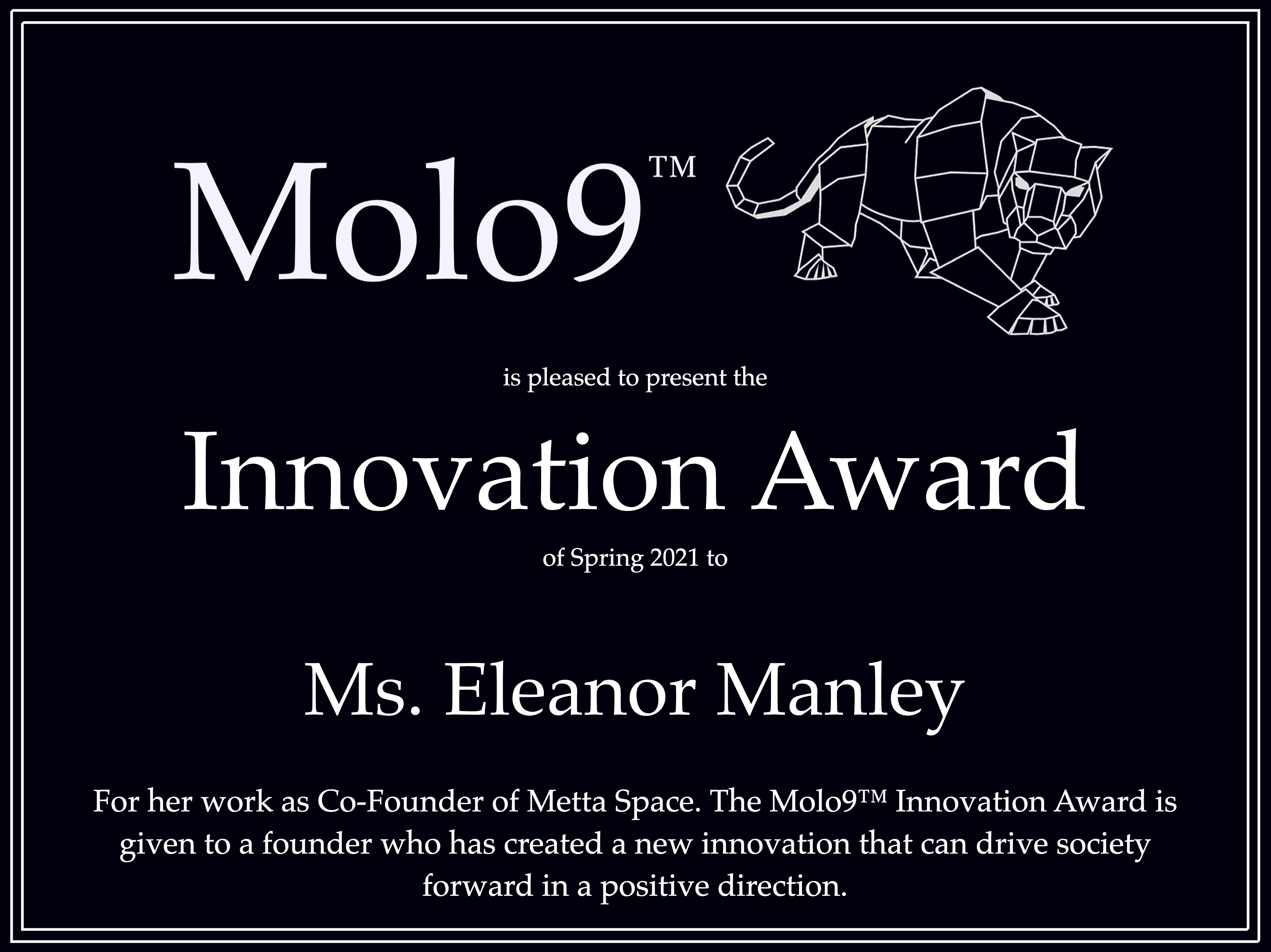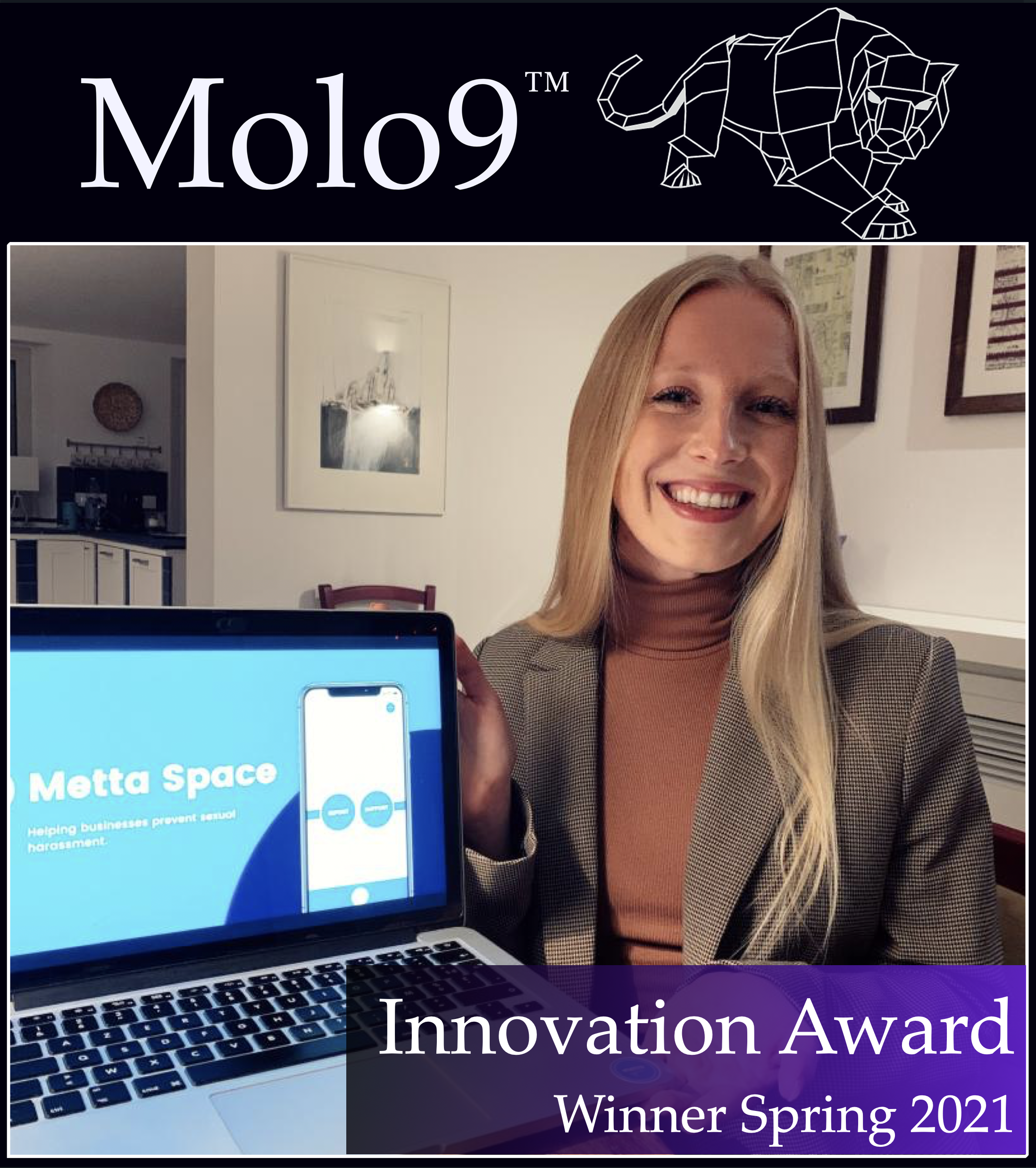 Name: Eleanor Manley, MSc
Company: Metta Space
Website: https://www.Metta-Space.com
As the co-founder and CTO of Metta Space, Eleanor Manley uses her skills as a data scientist to fight against workplace sexual harassment and create positive social impact within the UNSDGs 5 (gender equality) & 8 (better workplaces).
Eleanor is passionate about encouraging more women into the tech field through her mentoring of young and underserved women in the LMF network and ELEVATE program.
What does Metta Space do?
Metta Space is a B2B startup helping companies eradicate sexual harassment through three main technologies: an employee anonymous reporting application for workplace misconduct and specialized in sexual harassment; a case management system for HR departments to receive the complaints; and a deep tech NLP plugin to detect sexual harassment in real-time in workplace communications.
What is the Eleanor Manley's proudest achievement?
As of today, setting up Metta Space and the on-going development of the NLP algorithm with the goal of detecting sexual harassment in real-time.
Below is a selection of the credentials, academic achievements, and additional awards held by Eleanor Manley & the Metta Space team: 
Metta Space recognized as Finalists for Women in Business IE Venture Day (2020)
Metta Space recognized as Finalists Startup Wise Guys Pre-Accelerator Pitch Day (2020)
Metta Space recognized as Runner-ups to IE Venture Lab (2020)
Honors in M of Sc. in Big Data and Business Analytics (2020)
Honors in B of A in International Relations (2019).
Learn more about Metta Space here.