Our clients
and case studies
We're proud to be the marketing strategy software trusted by businesses all around the globe. Brokers, marketing agency owners, first-time founders, and multi-national companies all trust Molo9™ to give them the right tactics, strategies & growth hacks in just a few clicks.

Some entrepreneurs are revolutionary game changers. You see the future and bring it to the present.
Molo9™ was built for you.
What do you think of Molo9™?
A ready made vault of marketing goodness
I was on the fence with this one. Fascinated by all the areas I don't know about marketing and unsure about diving into something I may already know about (have been a marketeer for a few decades).
Having made the high dive, I can confirm this is a great place. Support galore and a tool which is going to help us use the ways that particular segments think and act when marketing to them.
The notebook and playbook area is a bit of a gold mine and I'm certainly learning a thing or two from that 😊
The feedback area collects what us users are looking for in terms of the roadmap and helps to prioritize what gets delivered first.
How has Molo9™ helped your company?
We have always done continuous testing on our Marketing messages. This is to establish whether a message resonates by sending it to a small group of targeted customers. When we find the right message, it is sent to our mass market. Molo9 uses the proven methods and psychology for each audience type, which means we are more likely to connect first time and with more clout. The results are we need to create around 50% fewer test messages and enjoy 30% higher engagement rates. We highly recommend Molo9
David Marsh, CEO
Company: Business Arena Limited
Website:BusinessArena.co.uk
Industry: Business Consultancy
What do you think of Molo9™?
Crush Other Agencies, With Marketing Mastery
I'm not a big review writer and I will fully admit I'm writing this review so that I can have the opportunity to join a live private session with Adi. In this case, I think taking the time to write this for the sake of getting more of this fantastic content and insight speaks louder than the review itself.
I've been involved with marketing for 20 years and consider myself pretty experienced with my own set of "rules", "best practices", and "best fundamentals".
That being said, I only had to review this product for a few minutes before stumbling on some very quick ideas and concepts that I wanted to immediately kick myself for not seeing previously.
If you are new to marketing, this is an absolute no-brainer. Adi lays out the fundamental road maps for your process and goes into detail as to why these things are important so that you can use that knowledge in other areas specific to your business.
If you are a veteran, you will very likely pick up lots of little tips and tricks, of things you can do to improve your current strategies and concepts that you may not have tried before, some of these things are ideas I don't think a beginner would even get to if they are focused on all the other critical pillars that Adi lays out for them. This really is a resource for all levels.
Her way of laying out the content structurally creates a fantastic resource to frequent when you are starting new projects.
My only possible complaint would be that it can seem a little overwhelming when you first get logged in as there is a LOT of content and there are a million rabbit holes you can venture into.
I would say take your time, and progress through the sections, watch her videos and realize Marketing is not something you can learn overnight, it is a very WIDE net, and Adi and the tools she's created brilliantly guide you through these processes specific to websites, and in broader sense marketing concepts in general.
How has Molo9™ helped your company?
Molo9 has provided me a central place to combine and organize all of the chaotic marketing events involved and required with starting a successful new product or business into a clear and linear roadmap that is easy to follow. With the guidance I received, I was able to prioritize what needed to happen next as well as learn new tips and tricks that I've overlooked or been unaware of for years working in Marketing. The original content and Aha moments have made this product worth its weight in gold to me since day 1.
Casey Whitcher – Digital Marketing Manager
Company: CWDynamic
Website: CWDynamic.com
Industry: Marketing and Design
What do
Marketing Agency Owners, CEOs & Marketers
have to say about Molo9™?
Awesome content

Love the content inside the application. Really shortened my learning curve and helped me zone in on what to focus on for my business.

Course content goes deep enough to provide major value. If you are "break even" or cashflow positive, the notes will help a lot. I picked up on a strategy that I can implement immediately that's worth $1500/client in my business. With this one strategy (and there are many more), I'll be able to close more clients because I KNOW my competitors aren't doing it.

- Jay Cabreros, CEO of Haiku Steps
Molo9™ is heavy duty

I run a marketing agency and you would think I know what I need to know. It just isn't so. Molo has so much science behind the scenes that it is a great assistance even to a person who knows marketing inside out.

- Jason Ciment, CEO Get Visible Digital Marketing Agency
Best marketing plan step by step to get our start-up growing fast !!

I've followed Adi's work for many years now and always been impressed by her growth hacking skills. Not being from the internet marketing world, always made it hard to get what were the rights things to do.
Having accessed Molo9 and used it intensively now, I can only say I am thrilled to have made the purchase!

- Matthieu Pinet, Senior Strategy & Corporate Development Manager
The best deal of the year.

Marketing strategy is something we have struggled with for many years. I am thrilled that I have found Molo9 to help us come up with the best marketing plan tailored for us and made it so easy 🙂

- Andrew Vasserman, CEO of Logyc

Get it for the insight

It feels too good to be true...I researched the background of the founder (Adi Soozin) and listened to a couple of podcasts she was featured in...watching the podcasts where Adi was genuine made me trust her...

I have a background in marketing, and I didn't expect to learn that much - maybe to jog my memory a bit. After going through the recommendations for a couple of very diverse businesses, I was impressed. Sure, there were recommendations that were obvious to me (and I haven't gotten around to doing them yet) - but a lot of them were new.

Each recommendation is clearly explained, with links to extra content for additional reading. They're also ranked by priority (low hanging fruit and foundations first). The tool provides a nice roadmap for future marketing efforts.

Funnily enough, the thing I like the most about this deal is the access to the "notebooks", which are basically Adi Soozin's marketing playbooks. I just love getting an insight into the mindset of other (more experienced) marketers.

- Ivan Vrabec, Veteran Marketer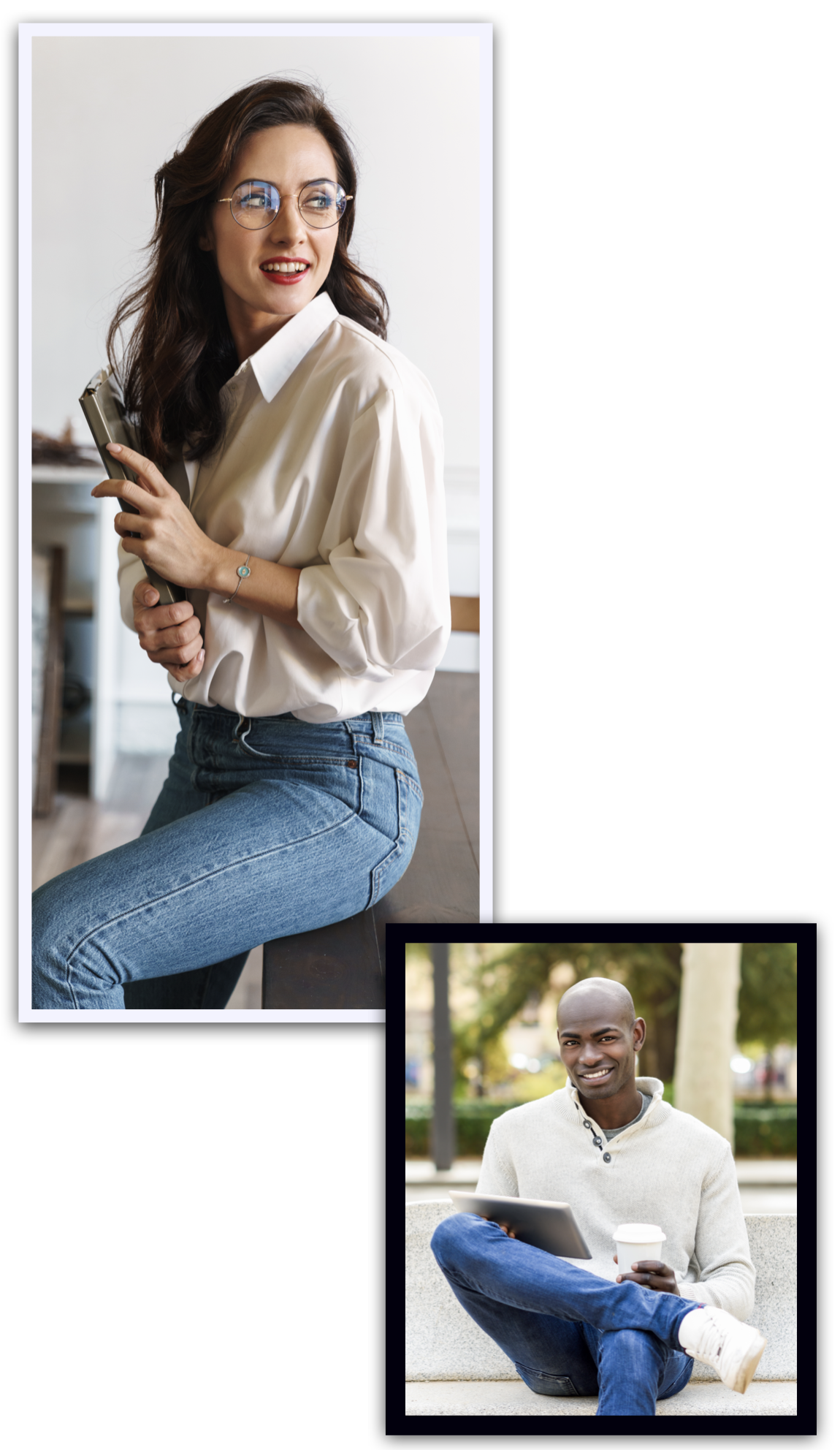 Crush Other Agencies, With Marketing Mastery

I'm not a big review writer and I will fully admit I'm writing this review so that I can have the opportunity to join a live private session with Adi. In this case, I think taking the time to write this for the sake of getting more of this fantastic content and insight speaks louder than the review itself.

I've been involved with marketing for 20 years and consider myself pretty experienced with my own set of "rules", "best practices", and "best fundamentals".

That being said, I only had to review this product for a few minutes before stumbling on some very quick ideas and concepts that I wanted to immediately kick myself for not seeing previously.

If you are new to marketing, this is an absolute no-brainer. Adi lays out the fundamental road maps for your process and goes into detail as to why these things are important so that you can use that knowledge in other areas specific to your business.

If you are a veteran, you will very likely pick up lots of little tips and tricks, of things you can do to improve your current strategies and concepts that you may not have tried before, some of these things are ideas I don't think a beginner would even get to if they are focused on all the other critical pillars that Adi lays out for them. This really is a resource for all levels.

Her way of laying out the content structurally creates a fantastic resource to frequent when you are starting new projects.

My only possible complaint would be that it can seem a little overwhelming when you first get logged in as there is a LOT of content and there are a million rabbit holes you can venture into.

I would say take your time, and progress through the sections, watch her videos and realize Marketing is not something you can learn overnight, it is a very WIDE net, and Adi and the tools she's created brilliantly guide you through these processes specific to websites, and in broader sense marketing concepts in general.

- Casey Whitcher - Digital Marketing Manager
The Queen of Digital Marketing

Adi deserves all the stars I can get my hands on this week. I discovered Molo9™ by chance. So glad I did. Just at the right time... now there is no need to hire a marketing consultant for my latest project. Molo9™ really has it covered. This platform is a massive value bomb full of customizable marketing and biz dev data and suggestions. You quickly get the impression Adi knows her stuff. I learned a lot from her q&a livestream for members and I look forward to working with her and learning from her in the future.

- Martin Schoel, Serial Entrepreneur & Owner of Schoel Consulting

A ready made vault of marketing goodness

I was on the fence with this one. Fascinated by all the areas I don't know about marketing and unsure about diving into something I may already know about (have been a marketeer for a few decades)

Having made the high dive, I can confirm this is a great place. Support galore and a tool which is going to help us use the ways that particular segments think and act when marketing to them

The notebook and playbook area is a bit of a gold mine and I'm certainly learning a thing or two from that 😊

The feedback area collects what us users are looking for in terms of the roadmap and helps to prioritize what gets delivered first.

- David Marsh, CEO of Business Arena Limited
Simply Amazing

The app is amazing. A true practitioner of her craft. You'll get amazing insights and value. The recommendations are direct and very actionable.

Amazing offer. I actually listened to several of her podcasts before buying just to get a feel of who she was and what she brought to the table. Needless to say, she is good.

- Fouad Shariff, Veteran Sumo-ling
Highly recommended.

I have been using Molo9™ for the last couple of weeks and find it useful. I love the playbooks which guide me in understanding marketing campaigns.

- Venkatesh Balasubramanian, CEO of Compunet Connections

The Molo9™ app is a great reflection of Adi's knowledge and expertise.

The Molo9™ app's Branding and SEO notebooks followed by Adi's Lives on You Tube has allowed our company to increase our understanding on these topics and to easily implement the recommended tips to improve our website's branding and overall credibility.

- Renae Patterson, CEO of Unified HINTS Corporation

Adi Soozin's history of success speaks for itself.

Being able to take advantage of all the knowledge she has applied to Molo9™ provides you with the best chance for success. My startup will benefit tremendously from the recommendations we get from Molo9™, especially as we will be leveraging social media to build our brand.

- Ethan Bovie, CEO of Stealth Mode Startup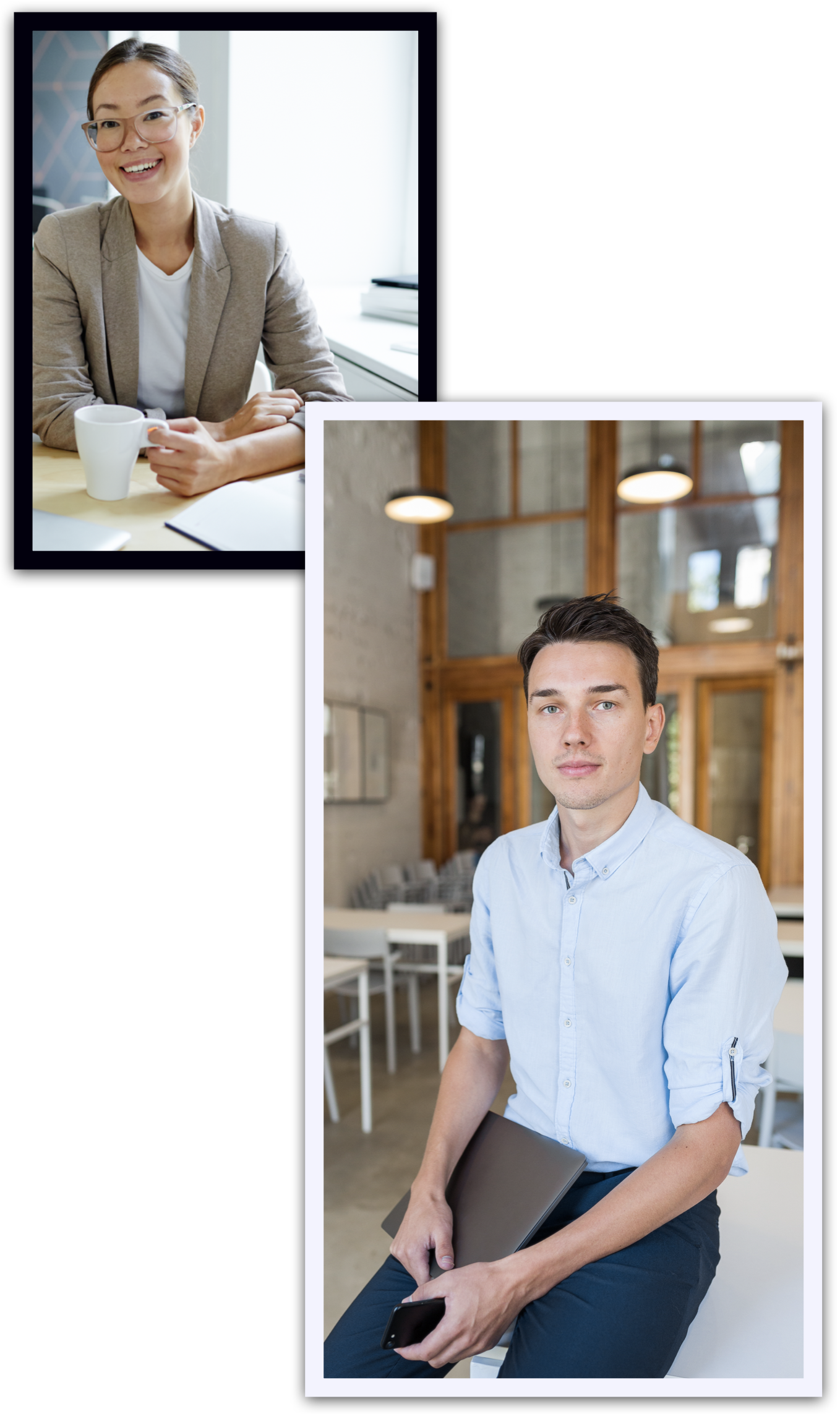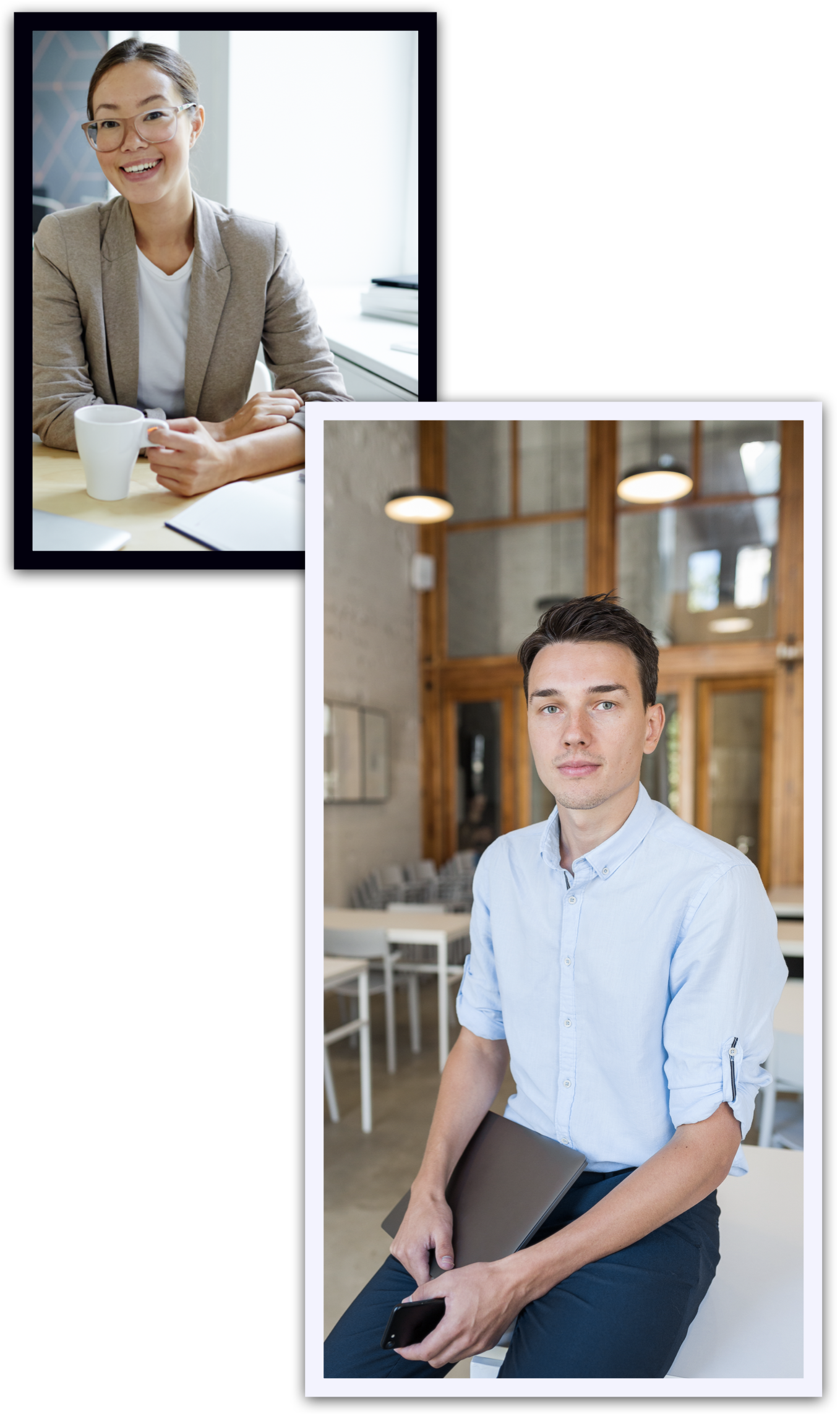 MOLO9 could not come at a more perfect time for me as I set to launch my eCommerce business. Literally, everything that seemed daunting is presented in a framework that now makes perfect sense. Thanks to MOLO9 I am confident in my acquisition channels and go to market strategy. There is so much great insight. MOLO9 is KEY in helping me create my marketing strategy in sharp manner. So pumped! Thank you. Thank you. Appreciate this support.

- Nathalie Cadet James, CEO of Luxe Fete & Luxe Fete Social
I didn't buy Molo9™️ because it's the hottest martech. I bought Molo9™ because I want Adi's software. Not only because of what the software does but because I've worked with Adi directly and indirectly for years and through all of this time I can tell you one thing has been consistent. When your company is not doing well, Adi will not brush this off, she will wake up nearly every morning at 3 am until she finds a solution to make your company do well. It's not because she's a perfectionist, it's because her family lost everything when they implemented the wrong advice in the last recession. People pay $1500 an hour to speak with her because she is the protective & straight shooting older sister that every founder wants and needs. If your Molo9™️ recs run out, tell her. If you need help, tell her. Adi has a loyal following because she is obscenely loyal to those who put their trust in her.

- Analys Falchuk, Serial Entrepreneur & Marketing Consultant
Very useful information for our company

Without a doubt, a very good platform to choose the right strategy according to the company and its current moment. You will find many answers to the strategic questions you may have. I translate it from English with Google Translate to Spanish and without problems to use it.

- Rafel Llevat, Director at IIN Innovación Ideas y Negocios

*if you use our multi-lingual translation feature you can thank Rafel's review of Molo9™ for this feature 😉
Just diving in, but it looks great!!

Pulled the trigger... Mainly because Adi has been responsive in answering questions and shared a walk-through in one of her responses.

So far this seems like a true marketing playbook which you just need to execute on. Based on what I've seen so far anyone who picks this up will definitely improve their business and marketing.

Think how much it costs to get a professional marketer to help... for this price it's a no-brainer!

- Shawn McConnon, CEO of UpGlove

More Testimonials & Use Cases From other Molo9™ Premium Subscribers
I was skeptical, but now pleasantly surprised

This was one of the tools I bought that I thought I wouldn't need, but I was pleasantly surprised.

The marketing recommendations are direct and very actionable for the digital agency I'm launching.

The strong community, live Q and A's, and strategy make this one of the best deals.

Get it before it's too late and you may be pleasantly surprised too.

- Alex Robertson, Program Director at Recess Cleveland & Executive Director of the Re-Inspire Foundation
Fantastic

This is a fantastic software/app. Worth the money. High recommended!

- Master Sarah Chung, retired Olympic Athlete (Taekwondo, Malaysia)

I have been working with Adi Soozin's consulting company for years, I am thrilled they made their internal software public and much more affordable. Previously I would have to wait weeks to schedule time with their consultants. Now I can get Adi's insight in just a few clicks.

- Bonnie Wells, President & Broker of The Coastal Living Real Estate Group

Molo9™, is an incredible mix of inspiration and tricks for showing up and starting.

It's a couple of years since I'm struggling to start my activity up. I attended so many workshops, I acquired so many assets, but Molo9™ is the one service, at last, that helps me put all the things together and go ahead!

I recommend this service. Its value is far more than the cost (though it could seem high, compared to the average prices).

Five stars could not be enough to recap my opinion on Molo9™.

Thank you, Adi, for deciding to share your culture and wisdom!

- Andrea Perniciano, IT Consultant & Stealth-mode Startup Founder

Here are my notes on Molo9 itself: I appreciate how all of the recommendations can be filtered by time & cost. I'm also enjoying how most of the recommendations include the exact steps I can take to implement that strategy on my own. I understand that the platform is still young, but it would be great if this could be added to all of them.

Just a quick reference for those of you considering this deal I'm an entrepreneur who has managed an international sales team of more than 500, and as someone who is eager to thrive in the world of entrepreneurship, I am very happy with how Molo9 just simplified my marketing r&d.

- Natalia Bizyukova, Stealth-mode Startup Founder
I think, I just found a gem

I was surprised, when I discovered this the other day. I did not know, that such a tool existed.

I have only been able to scrape the surface of what this tool can do, but it seems really promising and helpful to improve future marketing.

Looking forward to use the platform, and to engage with the live Q-and-A's.

- Joergen Egholm Halle, Startup Founder