A Brief History of Molo9™
2020
When the 2020 recession hit, the CEO of a local tech company asked if Adi Soozin would be willing to sell her secret stash of marketing playbooks. In the fall of 2020 Mrs. Soozin published five of them to www.Molo9.com. Within a matter of weeks, 300 people bought access to these playbooks.
Many of those who had purchased the playbooks proceeded to bombard Adi Soozin with one question phrased countless ways:
"Does my company need to do everything in this playbook to get this result?"
By mid-fall it was clear that Adi would need to build a customized marketing campaign planner for this small group of customers. By December the Molo9™ had transitioned from a digital library to a marketing software company. AppSumo reviewed the marketing software and decided that it would be a perfect fit for their marketplace.
2021
In January of 2021 Molo9's™ marketing software began selling on AppSumo.com to marketing professionals & startup founders around the globe.
As more and more marketing professionals joined Molo9™ the requests to add project templates to the website increased.
A new membership was created with a special project portal for marketing professionals to use to easily manage team projects using Adi Soozin's marketing project templates.
In just a few clicks, the project portal allows Molo9™ agency members to select a project template that can be viewed by clients & then embed that project roadmap into their own website.
Each project template and explain to the end client why each step in a project is necessary for the successful completion of the project. Mrs. Soozin added the "client-facing" explanations to each step in the white-label roadmaps to address two MASSIVE pain points that plague many marketers:
When a decision maker hires an outside marketing consultant to work with his (or her) team to complete a project and one of their junior marketers (who has to help implement the project) wants to argue about the necessity of every step in the project roadmap. Each step in each white label project roadmap now includes an in depth explanation as to why that step in the process is necessary.
When a non-marketer is looking to hire a marketing professional (or agency) to complete a project and in an effort to cut costs they ask to cut out vital steps within a project roadmap, the explanations show the non-marketer how each step diminishes their return on investment.
2022
In 2022 startup founders & marketing agency owner began to ask for something else. They asked if Adi Soozin could share how she trains her people so that they could use her training programs to teach their junior marketers how to complete specific marketing projects.
To address this, the Molo9™ Masterclasses were created.
Meet the Founder & Creator of Molo9™
Adi Soozin fell in love with marketing when the era of social media startups was just beginning. 
Like most young marketers of that era, she loved how just a few clicks, could connect a customer with a new product that would (at least) bring a little magic to their day, and (at best) vastly improve a small segment of society. 
As more & more startups flooded the digital world, the simple tricks that once brought customers in easily, stopped working. Instead of spending a few dollars on ads to get a ton of likes & clicks, algorithms changed & platforms evolved in a way that made it too expensive to use the easy tricks she had previously relied upon religiously. 
With a background in medicinal & biological chemistry, Adi Soozin decided to take a scientific deep dive into understanding exactly how and why this happened, so that she could anticipate and avoid future, similar pitfalls.
What Mrs. Soozin found ended up being the key to understanding exactly how some truly magical marketers get 10,000x returns for a very small window of time. Then Adi Soozin learned how to predict and leverage these types of rare & powerful opportunities. This discovery lead Mrs. Soozin to catapult from mourning the loss of yet another dead startup, to such massive success that she began meeting with people who would beg "Please! I will give you $1500 if you could just speak with my team for an hour!"
Consulting was fun, but it quickly became redundant. Adi Soozin wasn't paid to uncover new magical marketing tricks. Mrs. Soozin was hired to repeat tricks that she had already created & used countless times. There was no time for uncovering new marketing magic, because clients did not pay for her to research & develop them. Adi Soozin was paid to live on airplane, flying between Miami, London, Madrid, NYC, San Francisco, Tel Aviv… and fast forward through 48 countries until the gorgeous cities of Europe, North & South America all became one big blur.
Teaching marketing teams and startup founders how to replicate marketing magic had spiraled into her own personal version of Groundhog Day.
Realizing that if she did not find a way to make time for her love of discovering & developing marketing magic, she would burn out. She began to look for a win-win exit.
"I needed some type of win-win arrangement where I could sell my knowledge, to fund my love of research & development." Mrs. Soozin shares as she recalls the moment she decided to take the plunge and launch Molo9™.
Molo9™ was the perfect solution. In exchange for sharing her years of painfully earned knowledge, she created Molo9™ memberships to fund her research & development of new marketing tactics & strategies.
When asked about the process she uses to decide how and when to share newly discovered tactics & strategies, Mrs. Soozin shares that "Once I uncover a new tactic or strategy, I test it out with a few companies based in different industries. If the ROI is consistent, I share it with the Molo9™ members so that they can start to use it on their own client projects immediately. I still do a small amount of consulting from time-to-time, but Molo9™ is where my heart and head reside. I prefer to spend as much time with this community as possible."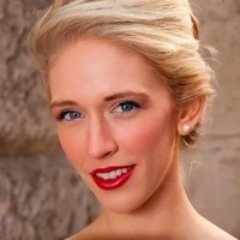 "Adi Soozin's history of success speaks for itself. Being able to take advantage of all the knowledge she has applied to molo9 provides you with the best chance for success. My startup will benefit tremendously from the recommendations we get from molo9, especially as we will be leveraging social media to build our brand."
– Ethan Bovie, CEO of Anti
"Best marketing plan step by step to get our start-up growing fast !!
I've followed Adi's work for many years now and always been impressed by her growth hacking skills. Not being from the internet marketing world, always made it hard to know the right things to do. Having accessed Molo9 and used it intensively now, I can only say I am thrilled to have made the purchase!"
– Matthieu Pinet, Senior Strategy & Corporate Development Manager
"Worth every dollar!
Marketing strategy is something we have struggled with for many years. I am thrilled that I have found Molo9 to help us come up with the best marketing plan tailored for us and made it so easy :)"
– Andrew Vasserman, CEO of Logyc
"Crush Other Agencies, With Marketing Mastery
I'm not a big review writer and I will fully admit I'm writing this review so that I can have the opportunity to join a live private session with Adi. In this case, I think taking the time to write this for the sake of getting more of this fantastic content and insight speaks louder than the review itself.
I've been involved with marketing for 20 years and consider myself pretty experienced with my own set of "rules", "best practices", and "best fundamentals".
That being said, I only had to review this product for a few minutes before stumbling on some very quick ideas and concepts that I wanted to immediately kick myself for not seeing previously.
If you are new to marketing, this is an absolute no-brainer. Adi lays out the fundamental road maps for your process and goes into detail as to why these things are important so that you can use that knowledge in other areas specific to your business.
If you are a veteran, you will very likely pick up lots of little tips and tricks, of things you can do to improve your current strategies and concepts that you may not have tried before, some of these things are ideas I don't think a beginner would even get to if they are focused on all the other critical pillars that Adi lays out for them. This really is a resource for all levels.
Her way of laying out the content structurally creates a fantastic resource to frequent when you are starting new projects.
My only possible complaint would be that it can seem a little overwhelming when you first get logged in as there is a LOT of content and there are a million rabbit holes you can venture into.
I would say take your time, and progress through the sections, watch her videos and realize Marketing is not something you can learn overnight, it is a very WIDE net, and Adi and the tools she's created brilliantly guide you through these processes specific to websites, and in broader sense marketing concepts in general."
– Casey Whitcher – Digital Marketing Manager